So I don't know about you, but I am having the hardest time getting into the Holiday Spirit. I think it has something to do with the atypical warm weather and no snow we are having in Wisconsin. I've tried everything from decorating the house, putting up lights, shopping, but even Holiday music isn't working. I thought the perfect way to get into the Holiday Spirit is to read a Holiday book.
Insert problem number one...I don't have any Holiday books, but that can be easily fixed since for St. Nick's I got Harry Potter and the Deathly Hallows Part II on DVD and a bookstore giftcard. Insert problem number 2...I don't know of any GREAT Holiday books to read. I need a book that is just going to blow me away and get me right into the Holiday spirit.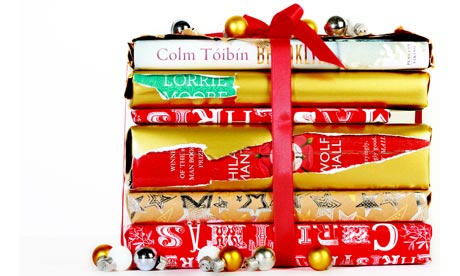 So I come to you in need....I need some suggestions for Great Holiday Reads. What are you favorites?